Waterfront Walk for Hospice
Lynne Sherwood Waterfront Stadium: 1 North Harbor Drive Grand Haven, MI 49417 Get Directions
CELEBRATE WITH US on SATURDAY, May 7, 2022.
Enjoy the water, warm breeze and fellowship at our family and pet friendly walk that will take you on a scenic 2.5 mile route along the Grand Haven channel.
You can walk as an individual or form a family or corporate walk team to support in a tangible way the work of Hospice of North Ottawa Community. If you have questions please contact Kimberly Holton at kholton@noch.org or 616.935.7822.
Event Date: Saturday, May 7, 2022
Event Time: Welcome & Day of Registration at 9:00 am / Warm up & Yoga at 9:20 am / Walk begins at 9:45 am and ends at 11:00 am
Event Location: Lynne Sherwood Waterfront Stadium - 1 North Harbor Dr. Grand Haven, MI 49417
Registration/ t-shirt pick-up day: Friday, May 6th, from 3:00 PM to 6:00 PM
Pick-Up Location: Main Entrance of North Ottawa Community Hospital, 1309 Sheldon Road, Grand Haven
CONTESTS and PRIZES for the team with the most spirit, the largest team, and festive pets!
EVENT SPONSOR
https://www.heritageseniorcommunities.com/
MAJOR SPONSORS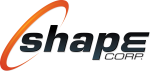 SNACK AND BEVERAGE SPONSOR
https://www.meijer.com/remodel/grand-haven-michigan.html